In a world with ever changing ideologies and technology, it is no surprise that one medium of communication has sprung forth and created a following of its own…the 'meme.' Characterized by the replication and spreading of ideas and thoughts, the meme has become something more entirely, "a complex unit, distinct and memorable."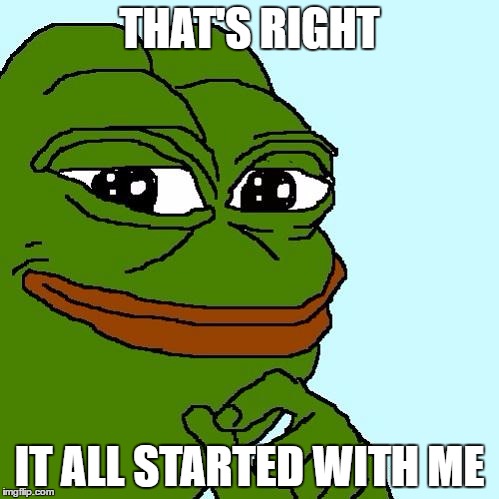 Yet, the meme, originally thought of as a platform for satirical comedy and wit, has taken over the political and public sphere and created a phase known as 'meme warfare.' A new platform has been created where anyone, whether an academic intellectual or a socially awkward yet brilliant teenager, can create a meme and spark a political debate or spread an idea or issue. This is now the world we live in.
So when a complete nobody can sit in the comfort of their home and utilize this influential medium to spark political debate, it's no wonder that our potential world leaders are doing the same in the name of propaganda.
This is evident through the 2016 US election, by which meme warfare was used to spurn votes to either side of the election. This is particularly apparent with Hillary Clinton's draft our daughters campaign, designed to promote gender equality within the military.
Are you #WithHer? #DraftourDaughters pic.twitter.com/vk1EXMx560

— #MAGA Tso Tofu (@GeneralTsoTofu) October 28, 2016
Not only this, she has now become a self-proclaimed 'meme queen.'
All of this achieved through the creation of words on an image? What's next?
Meg xo