In a world where nearly every intriguing idea and concept has been thought up and acted upon, it's no wonder remixing has become such a big thing. Remixing means to 'copy, transform and combine.' However, for as long as humans have existed, we have been in a constant loop of taking another's idea as inspiration or the foundation for something more, something better. We have copied it, to transform it into something else.
Remixing is often associated with music and new hits that have been mashed together to create something new and exciting. My favorite example comes from Mashd N Kutcher's Harry Potter remix, as you can see below.
However, remixing has become quite prevalent in film franchises. The release of the 7th Star Wars installment, 'The Force Awakens' garnered a lot of attention as being 'the Star Wars we were hoping for.' However, it in itself is a remix due to its blaringly obvious relation to the 4th installment 'A New Hope.' This is remixing in its purest form. The original film was copied and transformed into something (somewhat) new. And Star Wars isn't the only franchise that has done this.
Does this sound familiar? An interactive theme park of dinosaurs is envisioned and created on an island. A 'know-it-all,' ignorant leader wants to make money. 2 kids visit the island, relations of the ignorant leader. The 'animal' expert thinks the whole thing is a bad idea. Technology fails. Dangerous dinosaur escapes. People die. Technology again, conveniently fails. First dinosaur inadvertently allows other dinosaurs to escape. Expert becomes the leader and tries to save everyone. Dinosaur tries to kill expert and 2 kids. Another dangerous dinosaur saves the day by beating up former dinosaur and saving the humans. Humans escape the island, vowing to never make the mistake again….Yes this is the plot for Jurassic Park (1993) AND Jurassic World (2015). See what I'm saying?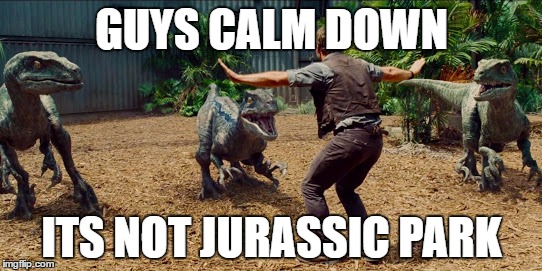 Everything is a remix!
Meg xo