It wasn't too long ago, when everything released into the public domain was open to remixing, copying and modifying. There was no such thing as theft of intellectual property, it simply didn't exist. Copyright didn't exist.
Copyright is a term every individual, active on the internet or not, is familiar with. Truthfully it is a term that scares the hell out of me; the possibility that I have illegally breached the rules and regulations that make up copyright and the laws that govern it.
Copyright refers to the protection over intellectual property. It gives the creator complete control over their creative content for a set number of years. And yet, nearly every single person who has downloaded a film or song online, is in breach of copyright. It is that easy to do!
The popular HBO series 'Game of Thrones' broke records for being the most downloaded and pirated series for a series premiere, with Australia being at the forefront of downloads. More than 1 million people pirated the series 6 premiere overnight, whereas the season 5 premiere the previous year "attracted 1.5 million illegal downloads in the first 8 hours."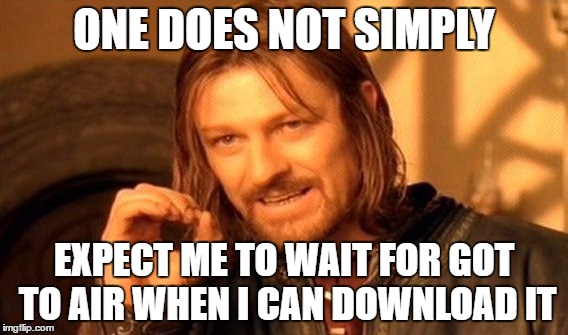 Unless a product or intellectual property is marked with CC (creative commons or creative license), a product is deemed under complete control of the author. Why then, is copyright still being breached when it comes to the illegal downloading of film and songs?
Meg xo