If I had a dollar for every time one of my friends asked me "Why do you have an Android?" or said to me "Ew, android is gay" I could probably afford to establish my own company and build my own ultimate phone with its own unique operating system. Ok, this could never happen for a number of reasons; one being that I'm just not smart enough to do that and second, because I am perfectly content with using my Samsung galaxy ANDROID phone.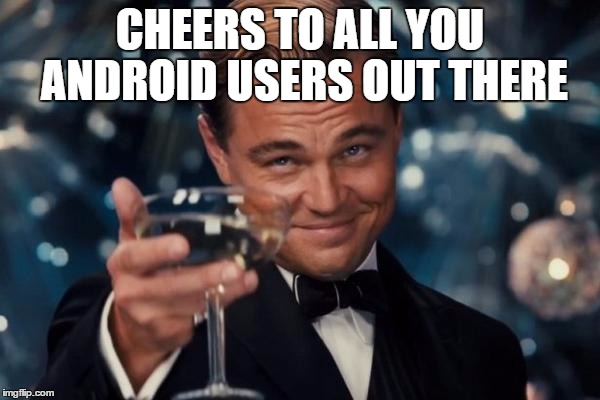 To this day, I have never owned an apple IPhone… I owned an IPod in year 6, so as to conform to the same standards as my peers and because IPod's were all the rage back then, but I have never wanted to own an IPhone. When Year 10 came around and my father allowed me to buy my very first smartphone, I was in the midst of a rebellious 'I wanna be different' phase and swore not to buy an IPhone. So I opted for the BETTER Samsung galaxy. Yes, you can call me crazy (as many of my friends do) but there is another simple explanation for this; I hate the restrictions of IOS.
The IOS operating system is what you can call a closed or locked system, meaning there is not much room for the user to change things about the phone. That's why I have always loved the Android operating system, because it is open and unrestricted. You can change just about anything from apps to the size of widgets, and I feel like I am always discovering something new with an Android phone.
Check out another one of those 'IOS vs Android' videos below.
And I am not the only one who feels this way. According to icrunchdata;
"Android OS dominates the device market, claiming about 1 billion users compared to iOS's 470 million."
Whilst there are a million and 1 articles about the benefits of both systems and "which system is better," and even though I will continue to cop a lot of smack from friends who support the idea that 'Android is gay' I will continue to use the Android operating system. Just my personal preference.
Meg xo